Trace Identity Services, Inc. Licensed Fingerprint Vendor Agency Established in 2006.
Our mission is to provide the latest technology in fingerprinting for today's fast and changing world.
The Adam Walsh Child Protection and Safety Act (for Private Schools and Private Child Welfare Organizations ) Give us a call to find out how your private organization can receive State and Federal background checks within 24-48 hours.
Click Picture for Out of State Card Scan Process: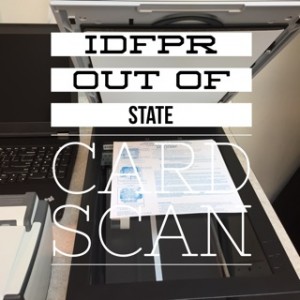 Regulated Industries and Licenses Requiring Fingerprinting:
Bus Drivers
Concealed Carry
Chauffeurs (BACPPV)
Chiropractors
Driver Training Instructors
Early Intervention
Explosive Licenses
Humane Euthanasia
Licensed Medication Aide
Locksmiths
Massage Therapist
Medical Marijuana
Medicare Medicaid Vendor
Nurses (LPN / RN)
Physicians
Private School
Public Adjuster
Public School
Private Alarm Contractor
Private Detective
Real Estate Appraiser
Security Officer
Pyrotechnic Licenses
Vehicle Dealer Licenses
Volunteers

Please contact us to arrange a visit or to discuss how we might best help you. (708) 754-2900